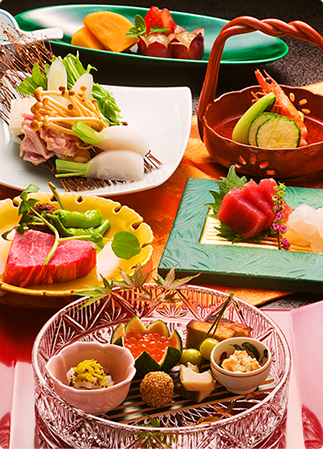 We carefully select fresh ingredients focusing on regional produce harvested locally. Savour the best flavours of the season with mountain vegetables in the spring, river fish in the summer, mushrooms in the winter, nabe (meal cooked in a pot at the table), etc. served from our menu that changes monthly.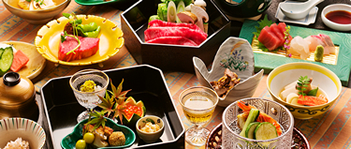 Hida beef, lovingly produced in the beautiful and abundant countryside of Hida is characterized by its soft meat quality and the fact that it melts in your mouth.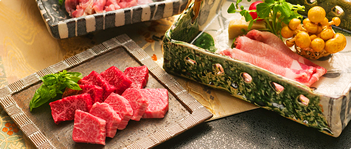 A must on a visit to Yoro – the three most tasty dishes representative of Mino/Hida: Hida beef fillet, Oku-mino Kojidori chicken and Mino Kenton pork.